GAF Timberline Pewter Gray
Mechanicsville, Md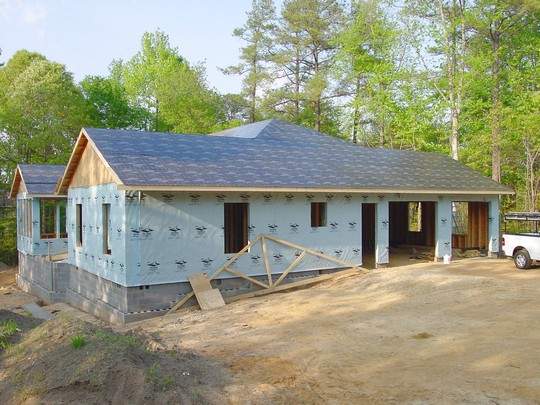 Mechanicsville Maryland New Roof: GAF Timberline Ultra shingles are a great choice for this home in Mechanicsville, Md. Berger UDL synthetic underlayment instead of traditional tarpaper, custom aluminum drip edge, and shingle over ridge vent will give this upgraded system a real classy look.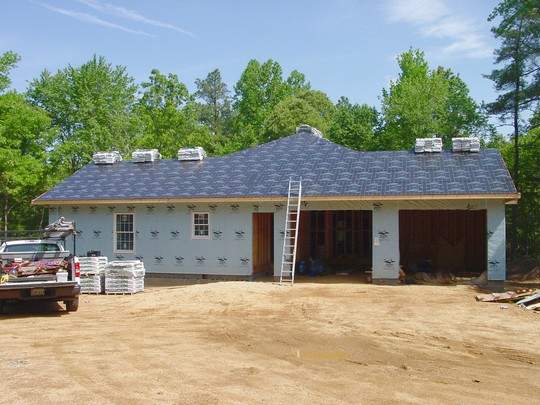 The Berger UDL has kind of a "shrink wrap" effect and will not wrinkle at all. In fact, it fits so tightly to the roof deck helping the shingles lay perfectly flat for a beautiful roof installation.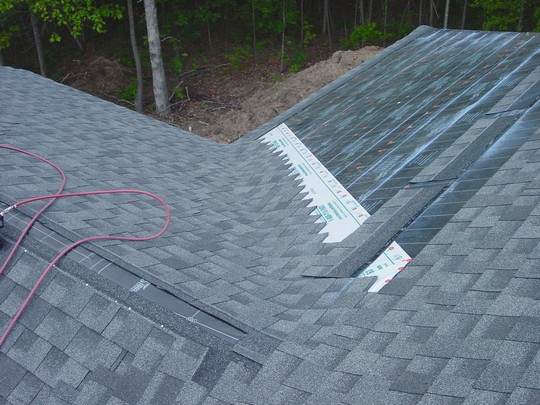 Ice and water shield in the valleys form a double barrier against leaks.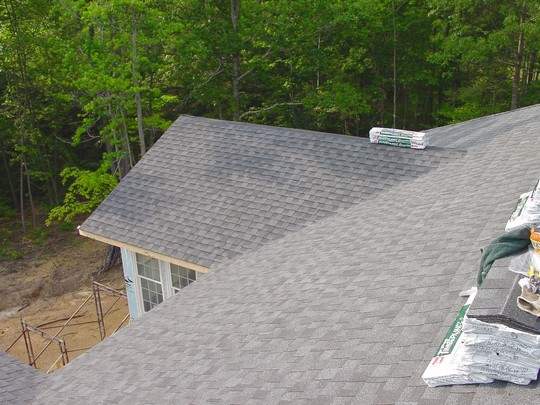 The Timberline Ultra shingles have a "lifetime" warranty and a very special look; perfect for the wooded surroundings.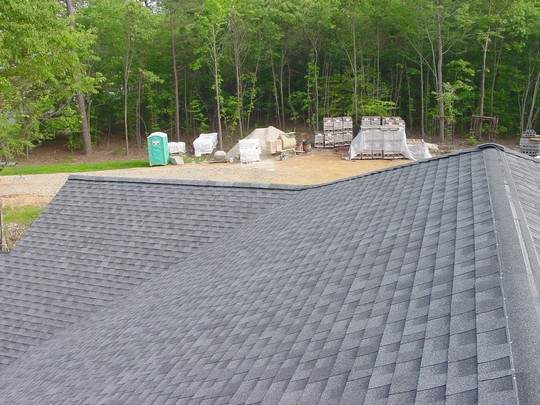 OK, now for the hip and ridge shingles -- and the shingle over type ridge vent system.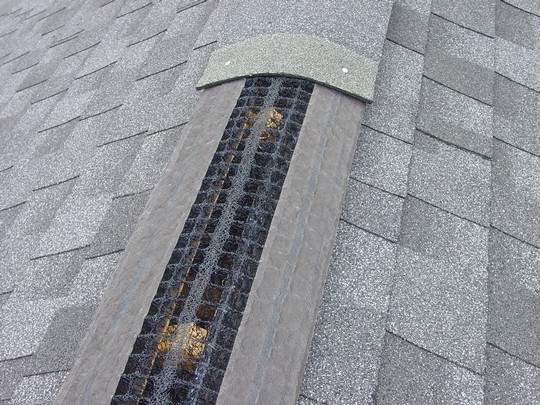 This shingle vent ridge vent system is by Benjamin Obdyke.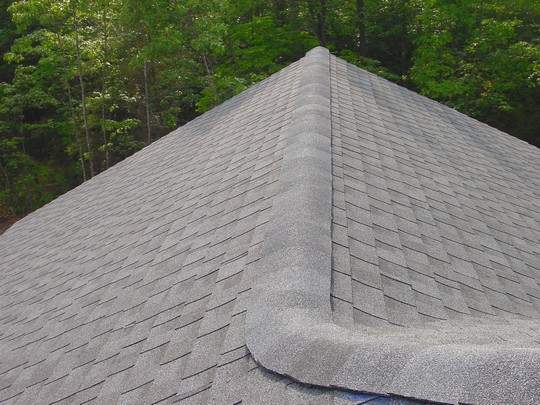 The nice straight roofing lines are accomplished by following chalk lines, which are applied right after the synthetic underlayment is installed.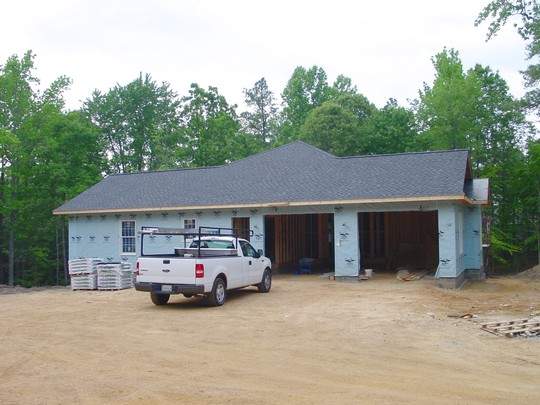 Success! Another Md Roof professionally installed in Mechanicsville, Maryland.