Md Roofing Shingles


"Get Roofing Shingles and Accessories
That Add Value to Your Home"

What Brand or Style of Roofing Shingles Are Best For Your Home?

"For my entire roofing career (almost 40 years!) I have been recommending Certainteed Roofing Shingles and Roof Accessories. I have also installed some other brands. My thoughts about roofing materials are that today, most manufacturers make a pretty darn good product, and that much of the longevity in a roof has to do with the installer."

So ...We Use Certainteed Shingles Most of the Time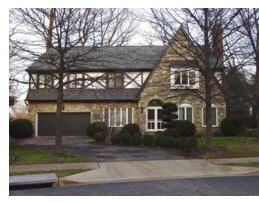 "Having said that, we use Certainteed Roofing Shingles on about 90% of our roofing jobs because I feel they help make our installations better, and I personally prefer their shingles. Certainteed's roofing colors seem to hold "true" through the years, and I think their sealing strip is superior to most other brands. They also provide an Algae Resistant feature, which eliminates the black streaks you see on many roofs today caused by mold and "blue algae".



Upgrading Your Roof to "Synthetic Underlayment" Is Part of Our Standard Package of Protection

"On the other hand, newer roofing underlayments have seen tremendous improvement. Berger UDL Synthetic is our product that replaces the old fashioned "tarpaper" or "roofing felt." I've noticed that tarpaper has been going down in quality for years, mainly due to the high cost of asphalt. Moisture seems to have a greater effect on tarpaper and causes it to wrinkle, affecting the way the shingles look after installation.

"Having removed many, many shingled roofs, I've noticed that "tarpapered" roofs that hold a lot of moisture tend to 'grow' a lot of mold. This can be a big issue with many older homes. It's my belief (and observation) that the newer synthetics seem to help keep mold under control. In fact, the manufacturers are advertising just that."


"Ice and Water Shield" and Custom Aluminum Drip Edge is Also Included

"Certainteed's WinterGuard, or "Ice and Water Shield" helps seal the roof at strategic points against migrating ice and wind blown rain. It's a sticky backed product that permanently adheres to the plywood subroofing, providing extra protection where it's needed. We apply WinterGuard at all eaves (gutter edges), around penetrations, low slope roofs, and in all valleys."

Our Three Most Requested Certainteed Shingle Styles Are:
| | |
| --- | --- |
| | Landmark Series- The first two-piece, random-tab laminated shingle ever produced. It may well be the most versatile shingle anyone's ever made. Landmarks come in a fabulous color line and are available in 30, 40, and lifetime warranties. We recommend the Landmark in areas where shingle "blowoffs" are a problem. [ download brochure] |
| | Classic Horizon Series - A unique overlay pad that, combined with patented shadow lines, works to replicate the appearance of a more expensive two-piece laminated shingle. Because of it's "Architectural" look, it's 3-tab value, and 30 year warranty, it's the shingle we install the most. [download brochure] |
| | XT25 3-Tab Premium - Although the previous two shingles now get the most attention, some homeowners still prefer the "old fashioned" look of a 3-tab shingle. The XT-25 has a great color selection and is the most popular 25 year shingle on the market. [ download brochure] |

Underlayment, Ventilation, and Ice & Watershield; Our Signature Accessories:

| | |
| --- | --- |
| | Shingle Vent II - When it comes to Ventilation for your attic, we prefer the "shingle over" type Shingle Vent II ridge vent system by AirVent, Inc. (a Certainteed Company). I have used this product for over 20 years and it is the best system for both good looks, function, and durability. While ridge vent systems can leak (we see this all the time!), the baffle system design Shingle Vent II uses really solves the "leakage problem" some other brands have. [ download brochure] |
| | Ice and Water Shield - In areas prone to "ice dams", or areas where extra protection is warranted, we recommend WinterGuard by Certainteed. In fact, when used with our bigger (much!) custom drip edge, standard on all of our new roofs, a permanent water and ice barrier is formed at the gutter edge where your roof needs it the most! [ download brochure] |
| | Berger Underlayment- When it comes to underlayment, or "tarpaper", I prefer the synthetic product called "Berger UDL". It protects better, lays flatter, kind of like a "shrink wrap", and also resists growing mold. Most companies won't go the extra mile and suggest this material, but we know it's much better for our customers in the long run - and adds an additional 25 year Warranty feature. Nice! [ download brochure] |

Special Roofing Colors or Styles:

"If you have a special color or style you prefer or need to match, please let me know and I'll be happy to work with you - - and if you have any questions, or need more information, please let me know in the "details" section of the roofing estimate form. I'll get back to you with an answer, usually the same evening."

. . .