Before Pictures: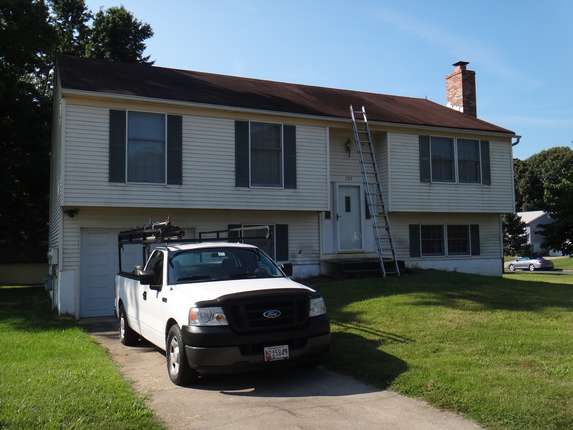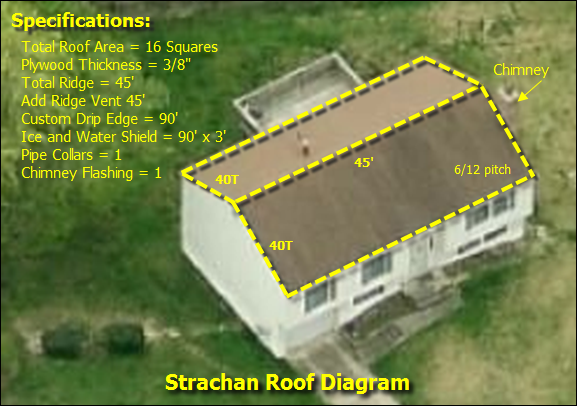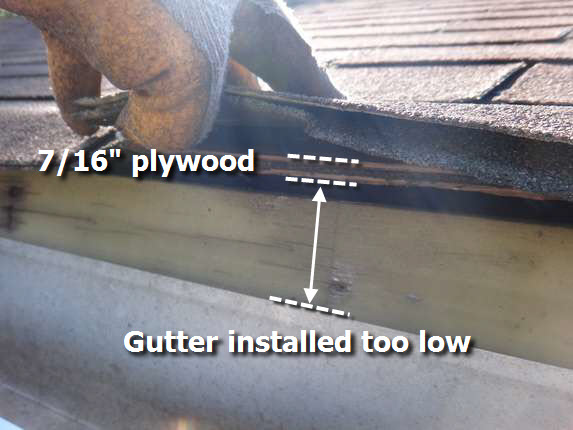 The actual plywood measurement is 7/16" ... which means it probably started out as 15/32" and "shrunk" a little bit as it dried out over time. 15/32" plywood is usually routinely called 1/2" plywood. After walking the entire roof, the plywood seems very firm, and will provide an excellent base for a new roof. There should be no concerns regarding strength or durability of the existing plywood ...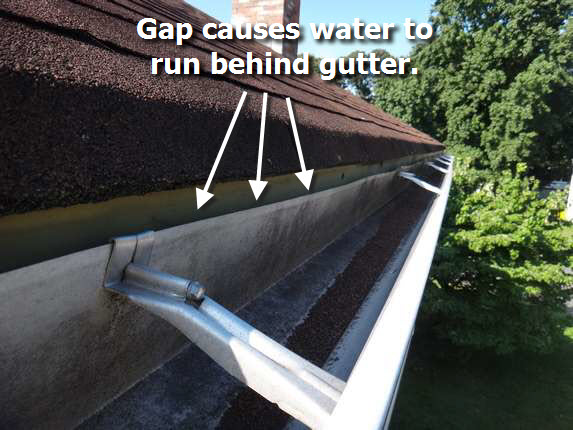 Sometimes gutters are so poorly "hung" that it seems like they're overflowing, when actually most of the water is finding its' way behind the gutters. Since this is a relatively small roof, 5" gutters should be plenty to carry water from any rainstorm -- even with only one downspout.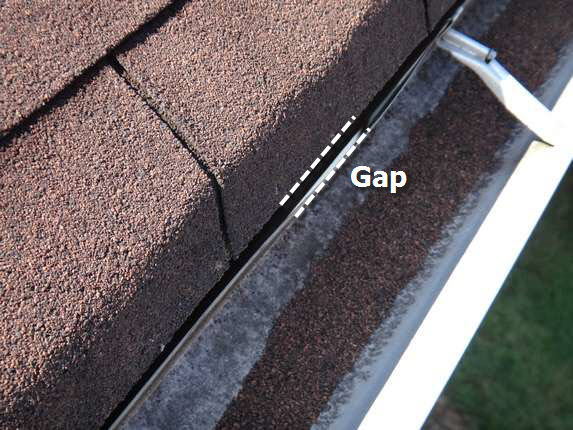 However, since the owner has concerns regarding water volume, we will add a downspout to the other end of each gutter, and use the larger 2-3/4" outlets instead of the small 2-3/8" units. Just making this small change allows 35% more water to flow out of the gutter into the downspout.
AND, if we add another downspout, water flow out of the gutter is increased by almost 300%! Amazing. Three times the water flow ...
Contact me if you want to see the math involved in these calculations.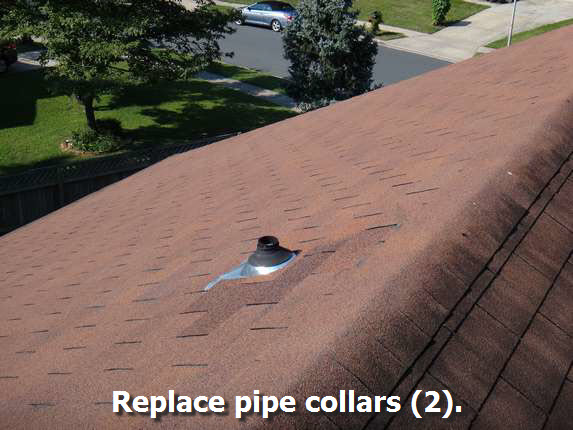 Both pipe collars will be replaced with new neoprene and aluminum units. The pipe in this picture can even be extended if desired.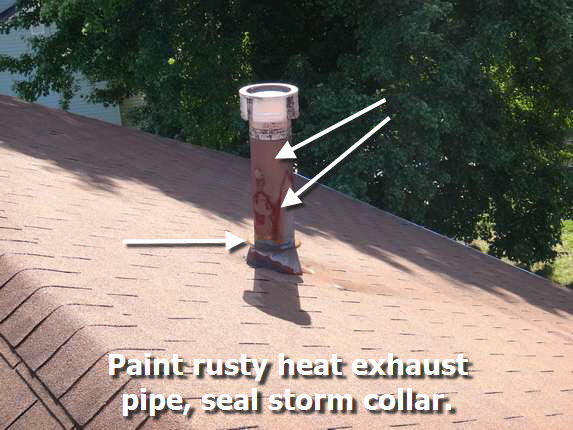 Rustoleum is the brand we use for painting rusty stuff up there. It's incredible.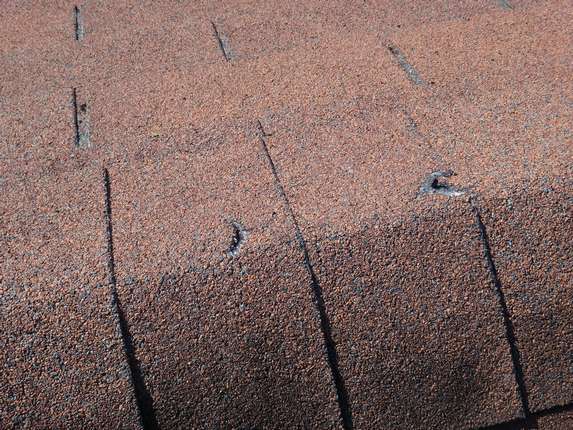 Yes, the existing shingles have seen their day ...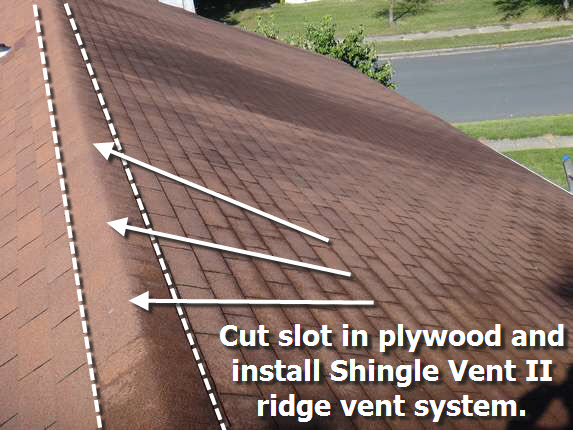 We almost always install Air-Vent's Shingle Vent II "shingle over" ridge vent system for increased air flow.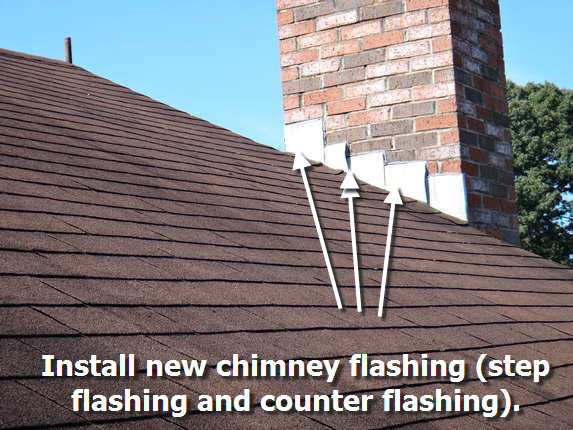 It's important to note the differences in our new roofs vs. the competition's; namely the "upgrades" that most other roofers don't even consider doing.

(Note: All blue links below are clickable and open new windows of information.)

1. Custom formed aluminum drip edges that help direct water into the gutters so that the plywood and fascia is protected from water and ice dams for the life of your roof. We custom form them on site on our sheet metal brake so that they fit your roof exactly. There will be about 183 feet of 6" wide drip edge applied to this project.

2. Ice and water shield that permanently bonds itself to the plywood surface AND the aluminum drip edge to prevent damage to plywood from ice dams and horizontal rain. There will be about 278 feet of material, 3 feet wide, when this job is completed.

3. Custom chimney flashing. I haven't seen anybody else do this routinely, and on this project, we'll use custom colored aluminum to blend with the new shingles. Chimney "counter flashings" will be sealed using Geocel Tripolymer Sealant.

4. Underneath the roofing, instead of using the old fashioned "tarpaper" (that almost everybody else STILL uses), we use Berger UDL Synthetic Underlayment, which is much more effective at protecting against leaks caused by "wind driven rain" ... and has the added benefit of discouraging mold growth -- unlike tarpaper.

5. Since we are tearing the entire roof and felt off, it's the perfect time to cut bigger slots in the 1/2" plywood sub-roofing and install a new Shingle Vent II ridge vent system. The added volume of air circulated throughout the attic will keep the area cooler AND drier:

a. Keeping the insulation dry and making it more effective.
b. Lowering your heating and cooling bills.
c. Eliminating dangerous mold and mildew and helping out your allergies.
During and After Pictures: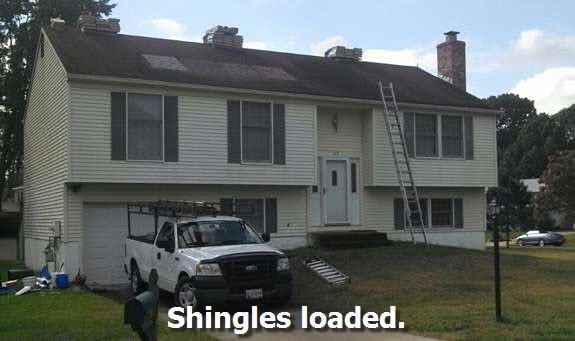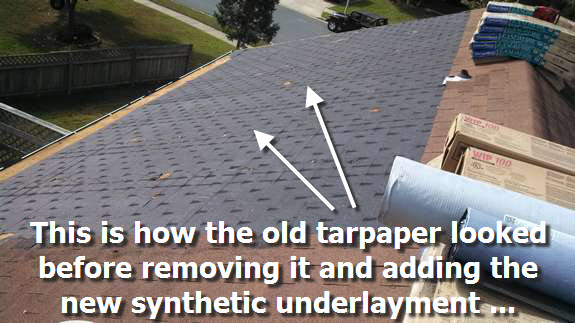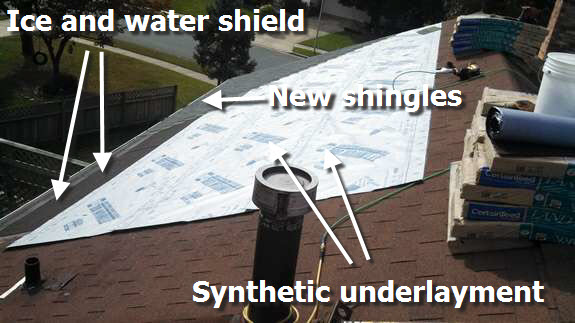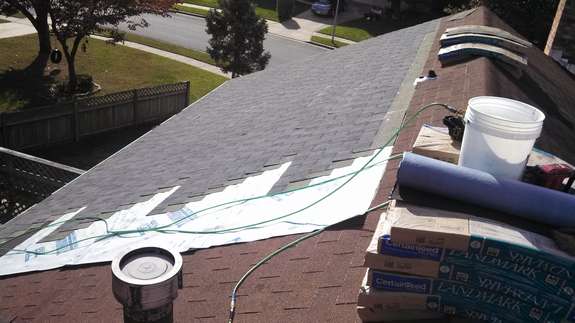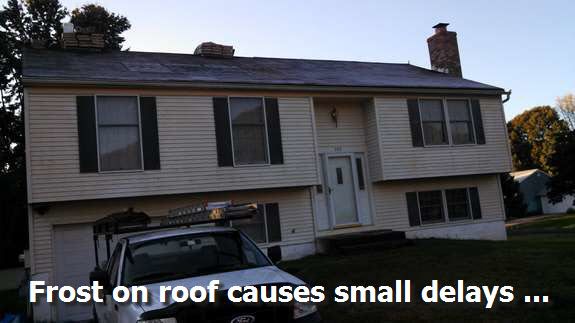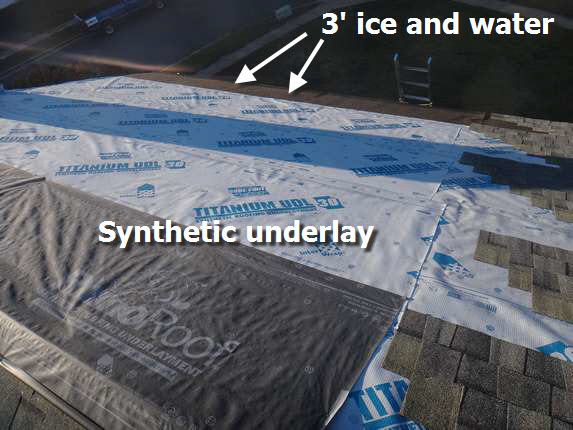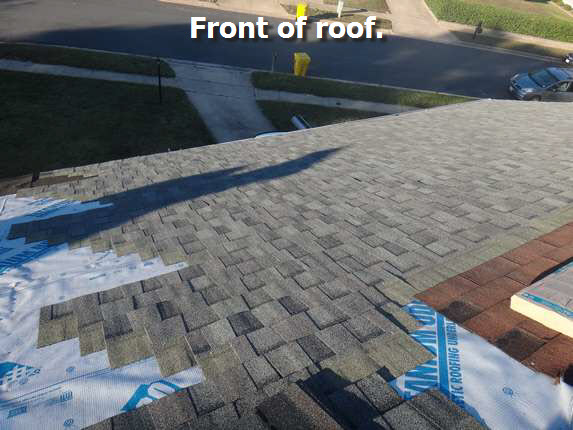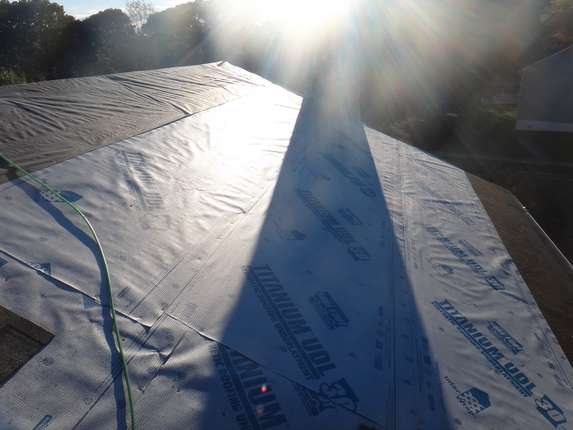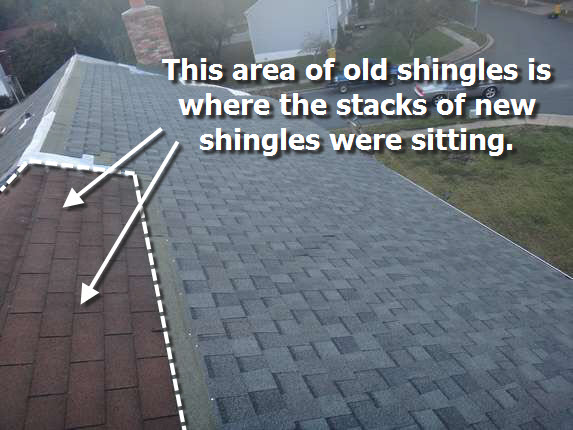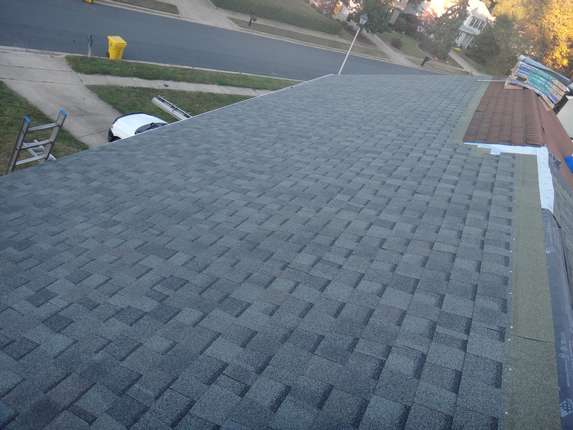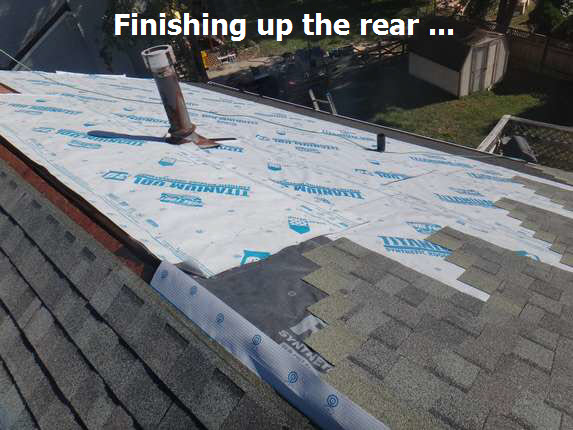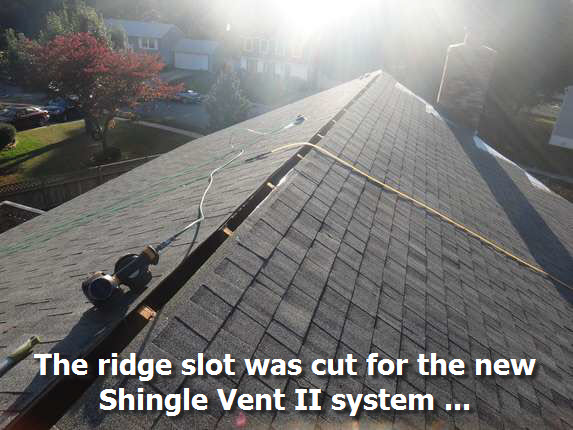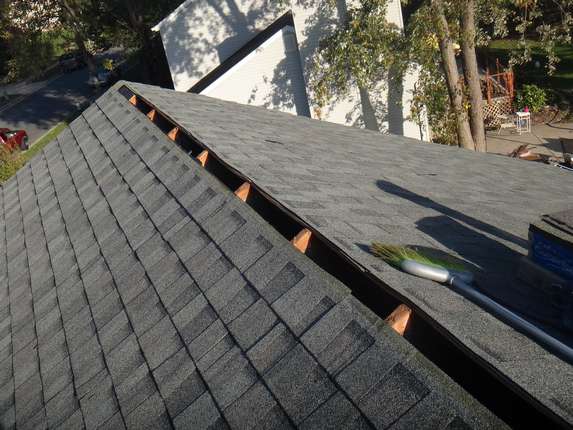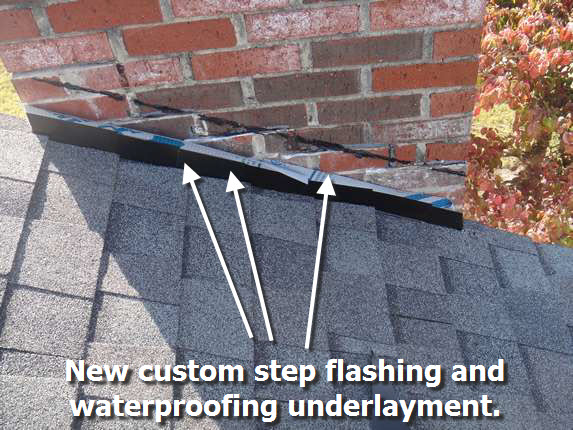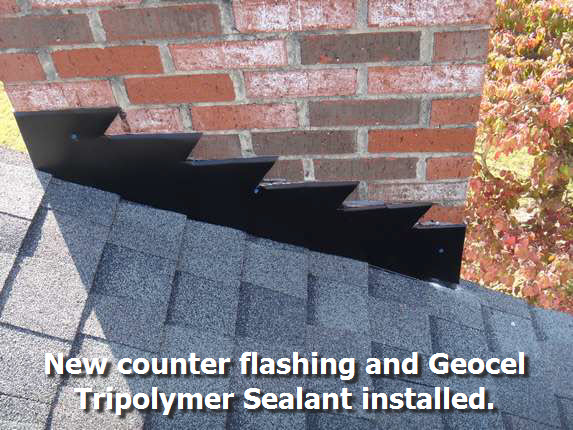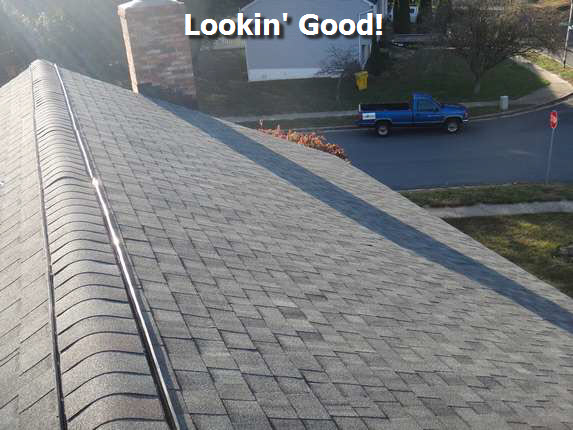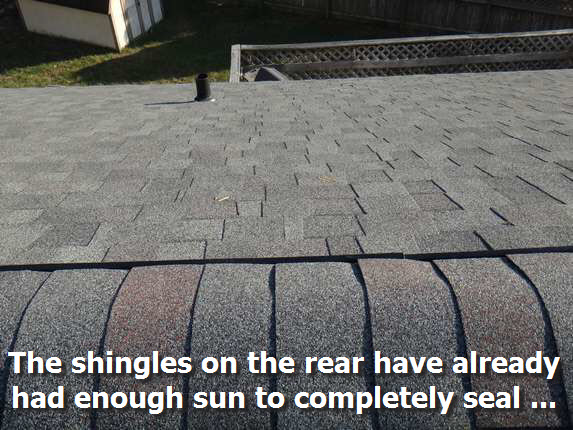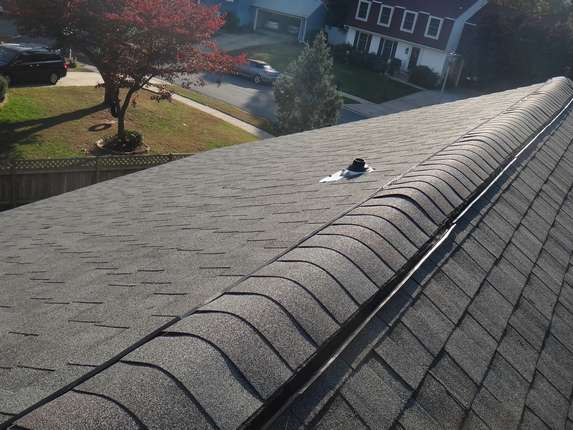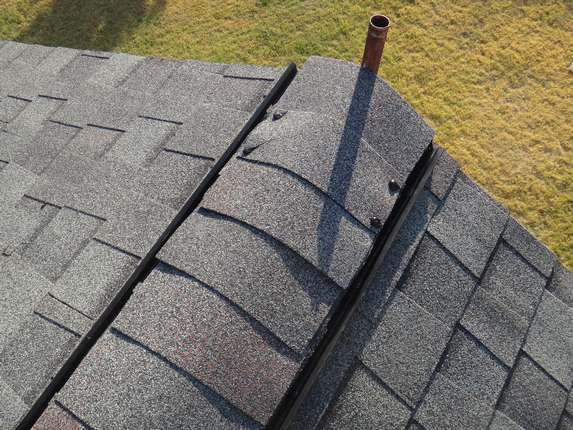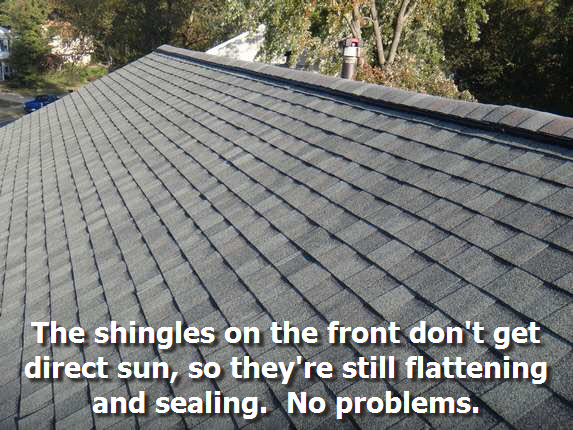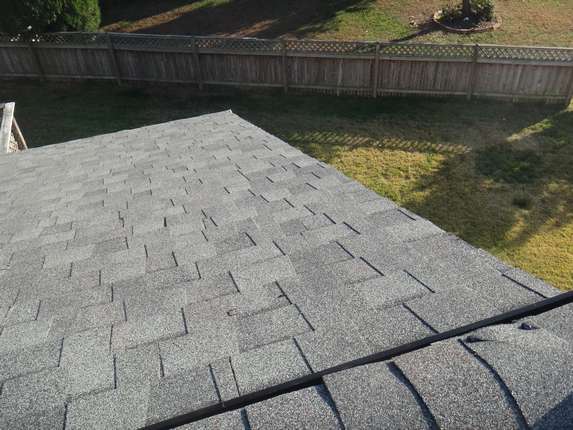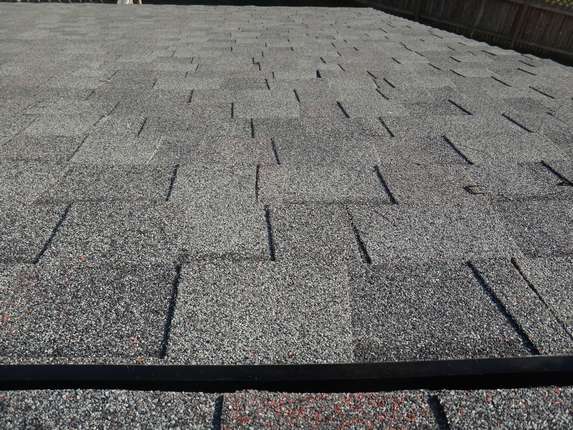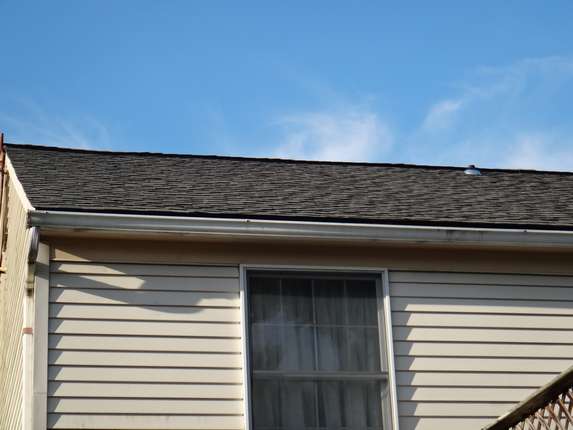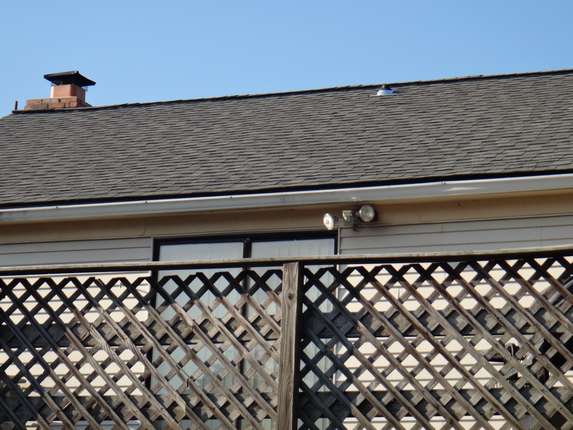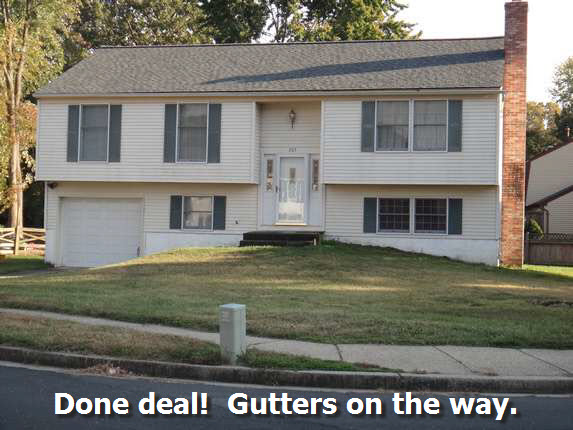 New Gutters, Downspouts, and Alcoa Leaf Relief.